Billy Goat Industries, located outside of Kansas City, Missouri, is the premier manufacturer of specialty turf products with a reputation for innovation, productivity and quality. Started in 1967 as a subsidiary of Clipper Manufacturing, Billy Goat became independent in 1969. In May, 2015, the company was acquired by the Briggs & Stratton Corporation. Billy Goat Industries features a complete line of product solutions for residential, commercial and municipal needs serving rental, contractor and retail markets. We invite you to review our web site and work with our worldwide network of stocking and servicing dealers to pick the machine that is right for your cleanup application, property and season.
The Billy Goat Mission
We, the Billy Goat Family, are passionate about thrilling our customers and empowering our colleagues by taking the chore out of their chores through the innovative property cleanup products we manufacture.
The Billy Goat Values
Making Billy Goat a Fun Place to Work
Continuously Improving
Doing the Right Thing
Engaging Colleagues
Doing What We Say We Will Do
Sharing Team Profits
Thanks for finding out a little bit more about us. For additional information or inquiries please contact us or your local dealer.
Billy Goat Industries is proud to be a member of the following associations: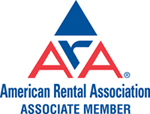 Billy Goat Industries is proud to be a suporter of: